Welcome to SPUR Virtual Academy
Mission
Educate, Empower, Inspire
Vision
Expand instruction to an ever diversifying student population in order to best serve our community.
Spur is the official virtual program for Fremont County School District #25, providing a comprehensive online learning option to students.
Spur Virtual Academy is a fully accredited education program housed within the Fremont County School District #25. In addition, all SVA teaching staff are Wyoming certified. SVA utilizes a research based curriculum from Edgenuity.com and VentureUpward.org. Our k-8 program is a statewide virtual program that has partnered with Venture Upward to have a highly customized program for each individual student. If you would like to see more information about Venture Upward please visit their site at www.ventureupward.org. For our 9-12 students we are a regional virtual program that can help students who reside in Fremont County. We currently use fully customized classes within Edgenuity/Imagine Learning to meet the needs of the students and the state. This combination allows for a highly customizable, unique learning experience.
As with traditional students, SPUR students who complete their yearly required coursework will be promoted to the next grade level. Since we are certified K-12, this also means our students can complete and earn a full high school diploma from Fremont County School District #25.
SVA students' schedules range from fully online to one that is a combination of online and some traditional courses. Since we are a part of FCSD #25, Spur Virtual Academy students also have access to all clubs, co-curricular and extracurricular activities offered by each school.

We look forward to getting to know you and your child. If you have any questions, or need more information, my contact number is listed above.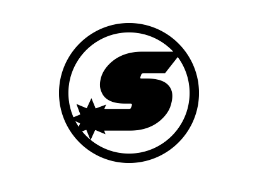 Virtual Director: Justin Taylor
1755 W Sunset
Riverton, Wyoming 82501
Phone:(307) 856-9192
Fax: (307) 856-9181
Office Hours: 7:30 a.m. - 4:00 p.m.